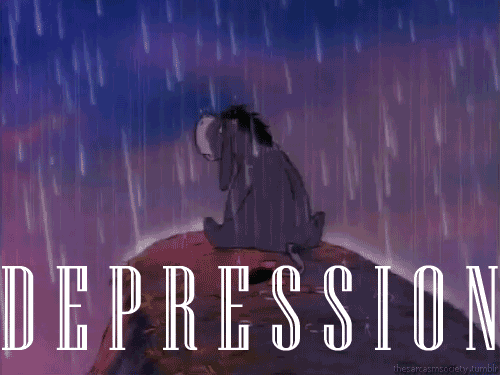 Post interessante no blog Say No To Stigma: Is it OK to diagnose Winnie the Pooh and friends with mental illness?
O texto discute como a cultura da internet  pode banalizar ou estereotipar o sofrimento associado aos transtornos mentais. A autor escolheu como exemplo imagens lançadas online que mostram os personagens da fiçcão infantil Ursinho Pooh sofrendo de doenças mentais como esquizofrenia e transtorno obsessivo-compulsivo.
These GIFs trivialize and undermine what it means to have serious mental illness. People with schizophrenia are in real pain; they're not simply rocking back and forth and talking to themselves. Their thinking process disintegrates, as does their emotional responsiveness. They hallucinate or have delusions.
:: Posts relacionados: "Good Grief!", Arqui-inimigos da psiquiatria